Afternoon Tea in Knightsbridge
What better way to celebrate the culture and traditions of Great Britain than indulging in Afternoon Tea in one of the most decadent areas in London. Knightsbridge is home to wonderful sites and is steps away from one of the largest Royal Parks in London, Hyde Park. The capital for luxury shopping, Knightsbridge is home to the famous department store, Harrods a short walk away from the Park Tower. Whether you want to take a break from a stroll in Hyde Park or stop for a leisurely treat amidst a shopping spree, Afternoon Tea at the Knightsbridge Lounge is the perfect addition to your day out in London.
The Experience
The Knightsbridge lounge offers a wonderful setting to enjoy the wonderful experience of Afternoon Tea. It includes being served in a wonderful lounge with magnolia blossom walls and stunning regal decor. This Hyde Park inspired tea room is perfectly arranged to serve the fragrant blends of Twinings, the essential British tea and hot chocolate brought to you by Rococo Chocolates to give you the full experience and essence of London.
What we offer
Summer Afternoon Tea
Throughout the Summer season, we have curated a special menu featuring some of Britain's finest summer delights. In addition to the Twinings tea and hot chocolate, we add London Smoked Salmon with dill mustard or Norwich farm chicken sandwiches and scones with homemade British strawberry jam or lemon posset créme. To follow we have an assortment of sweet treats including the swan choux pastry that iconically mimics the swans that can be found by the Serpentine in Hyde Park. These different tastes complement each other making your afternoon tea experience inherently special.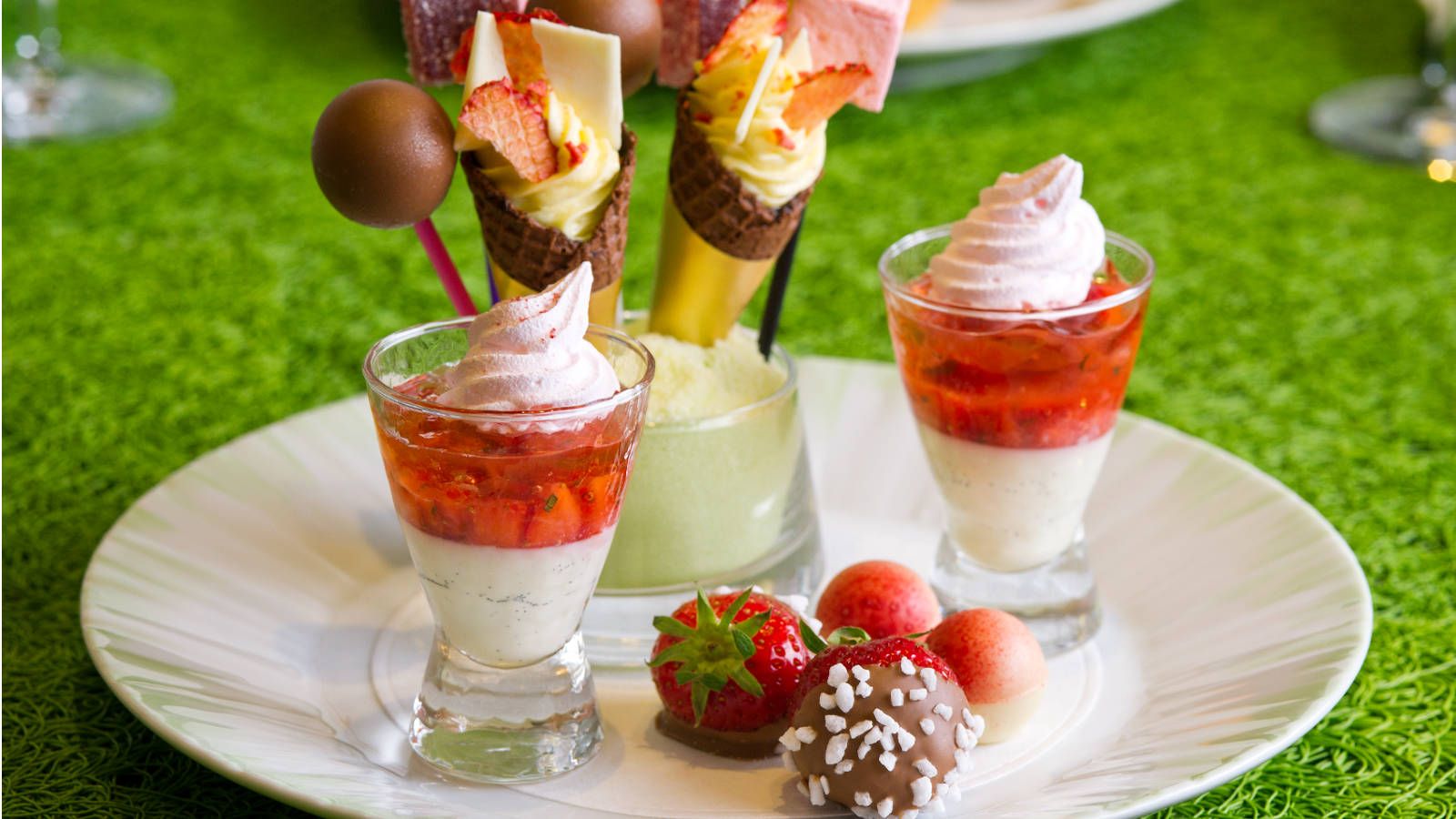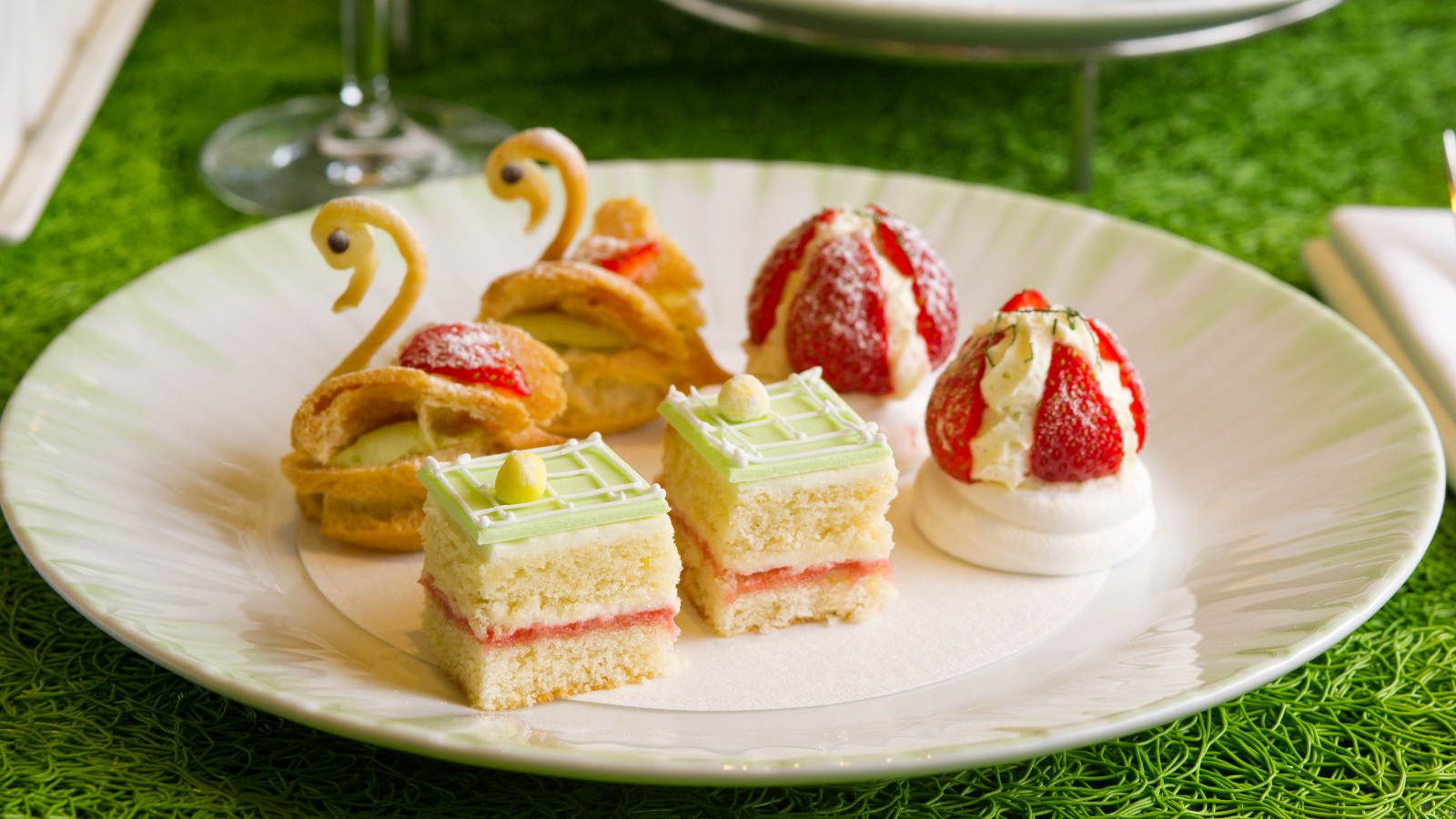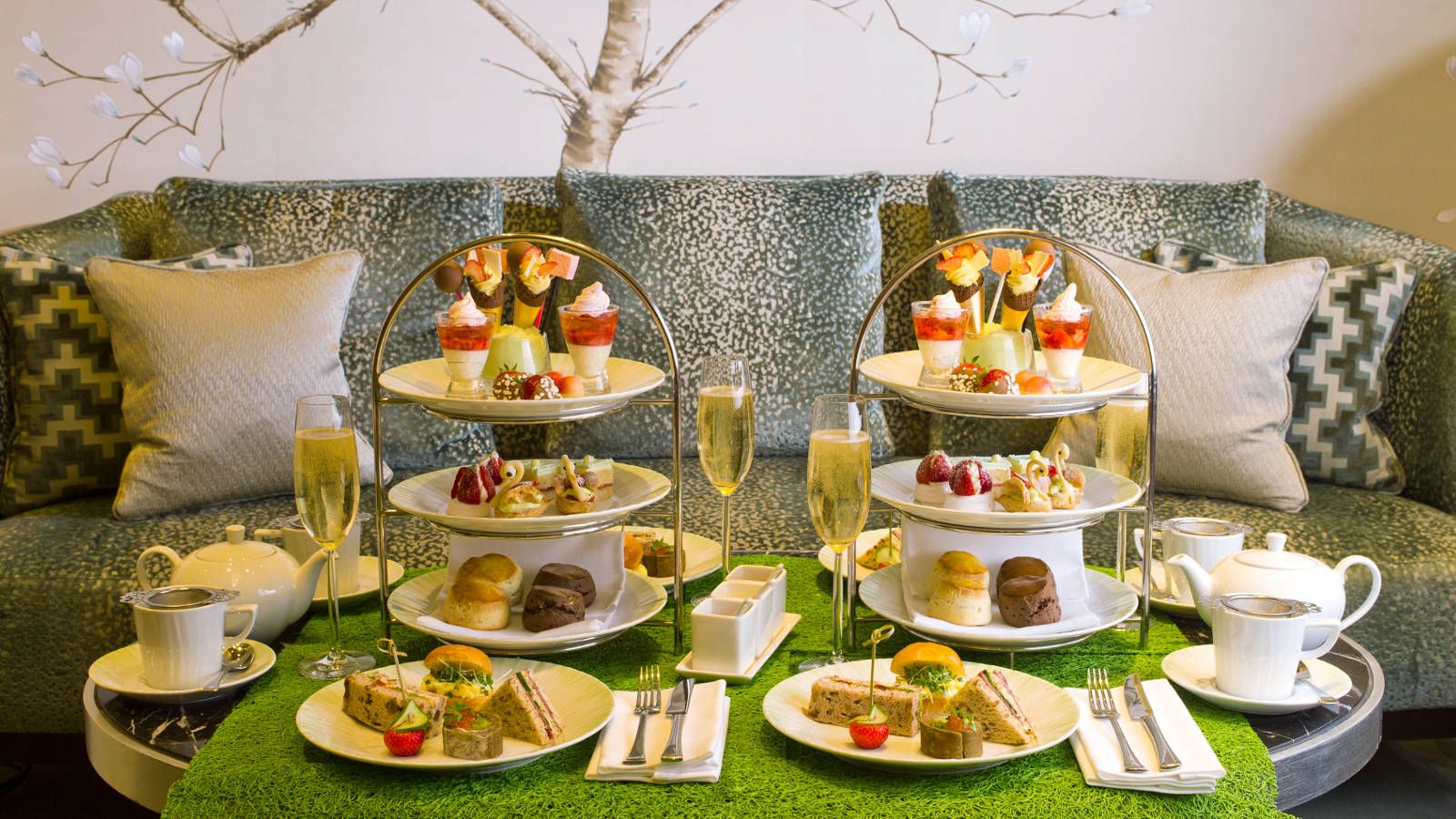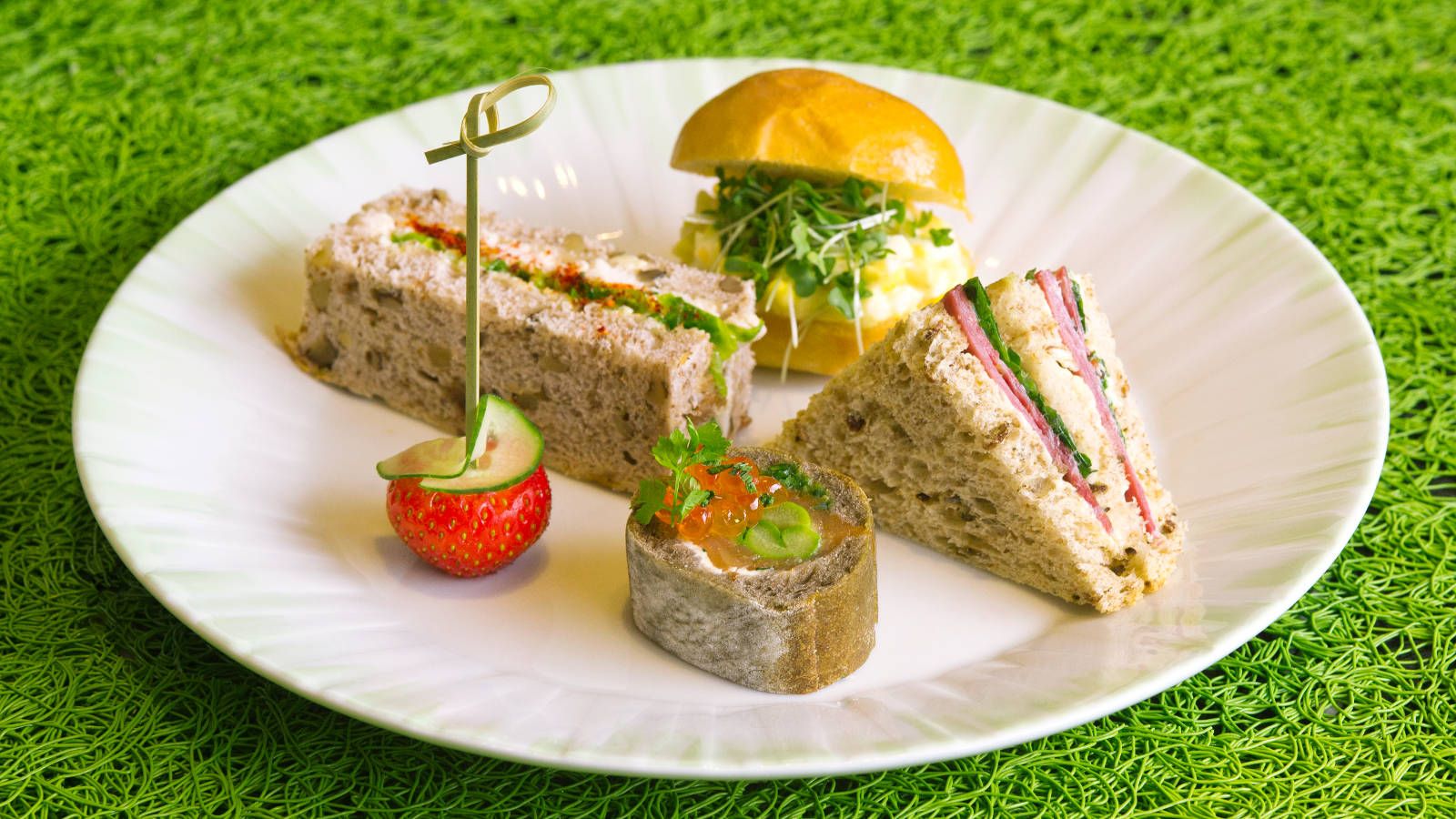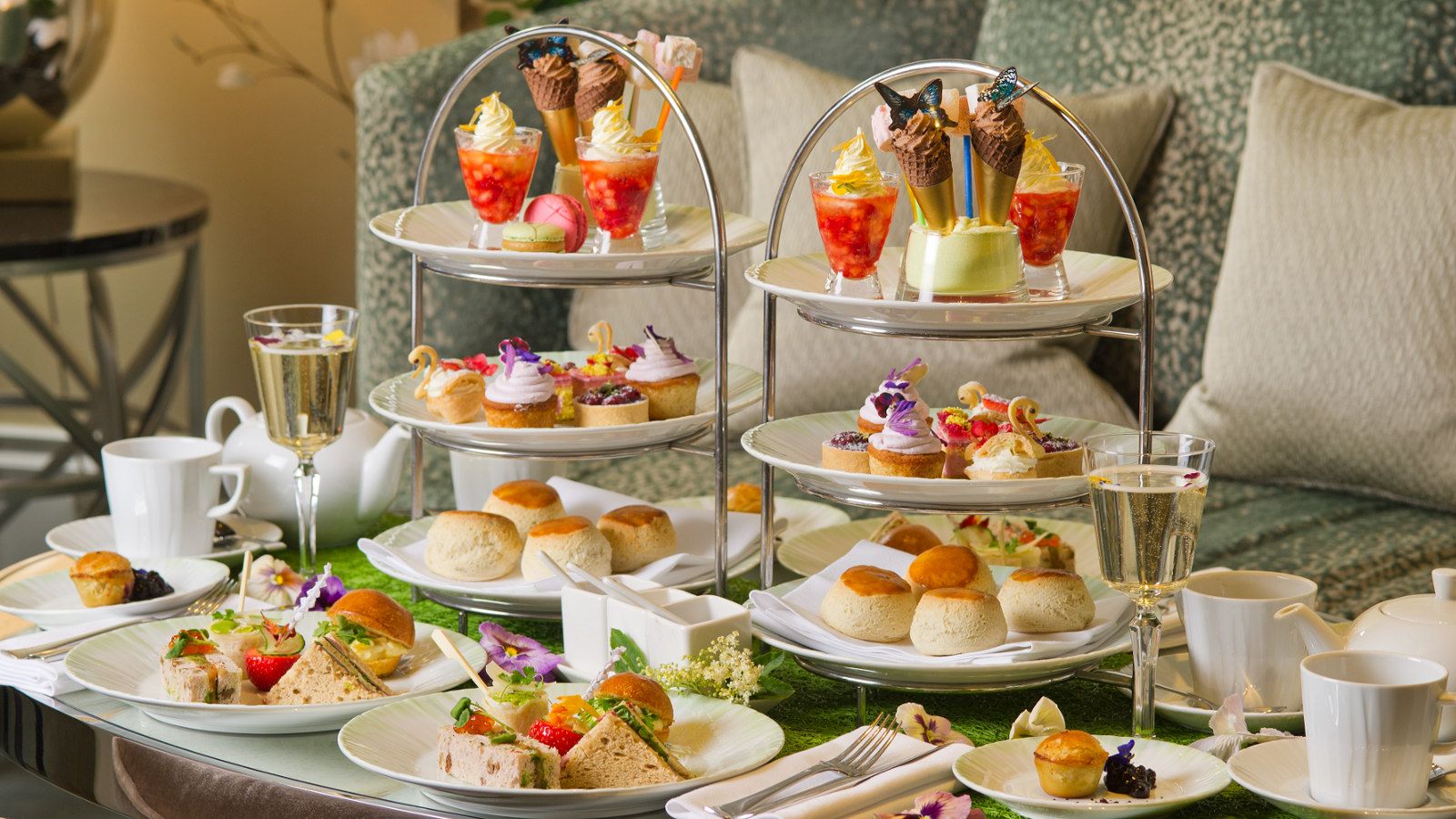 Book your afternoon tea
The afternoon tea is priced at £37 per person and for an extra touch of class, opt for the Champagne Afternoon Tea, including a glass of Moët & Chandon, for £49 per person.

As well as this wonderful summer opportunity, we can give children under the age of 12 an opportunity to join in this classic experience for just £20. With options to have a variety of hot chocolates with various sweets and delicacies, children are sure to be entertained.
Book now to have a delightful and relaxed afternoon with us at the Knightsbridge Lounge.
Opening hours: Daily 12:00PM - 10:00PM
Afternoon tea hours: Daily 3:00PM - 6:00PM
Reservations: +44(0)20 7235 8050