The Hyde Bar - Luxury Whisky & Cigar Bar in London
Marking the return of the connoisseur culture, The Hyde Bar is an intimate lounge-style cigar bar in Knightsbridge that offers premium whisky, tasty food, and a range of the finest cigars. Capturing all the masculinity of a private member's club, this classy Knightsbridge hangout blends traditional hospitality with a taste for the refined.
Phone: (44)(207) 2358050
Opening times: daily from 8:00AM to 2:00AM
The Hyde Bar Burgers
Luxurious, handcrafted and independently designed
Savour the delicious range of handcrafted and distinctively brilliant burgers; created by Executive Chef Pascal Proyart. Choose from a selection of three unrivalled creations and embark upon a culinary journey.
The Hyde Bar's signature 'Luxury Collection' burger consists of premium Wagyu beef, stacked inside a refined gold leaf bun, and topped with Vermont white cheddar and heritage tomato. The 'Périgourdine' features succulent Angus beef, beautiful duck foie gras and Armagnac mayonnaise on a potato black truffle bun. The 'Caprese' burger is a vegetarian feast with polenta, tomato, aubergine, olives and mozzarella.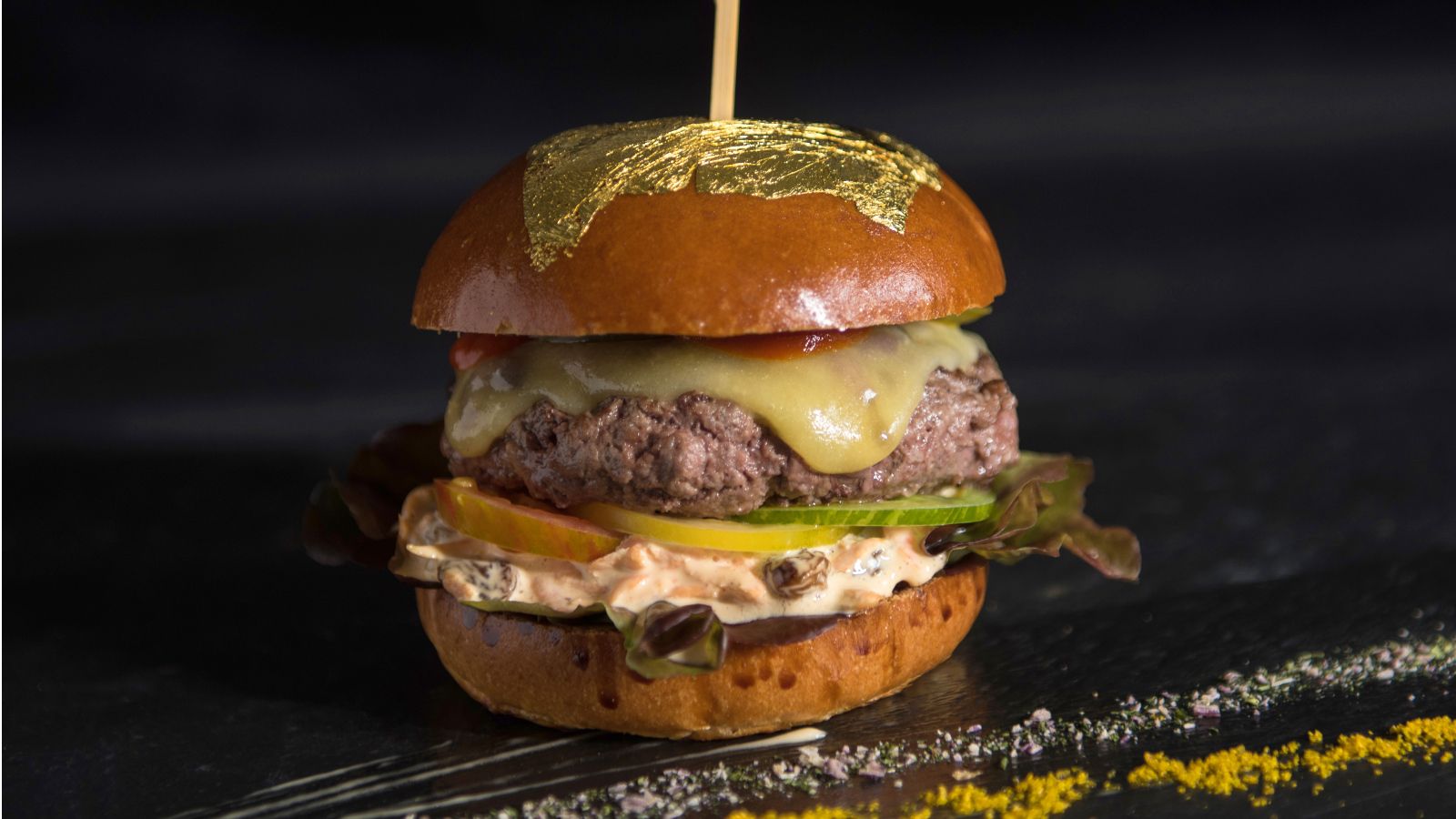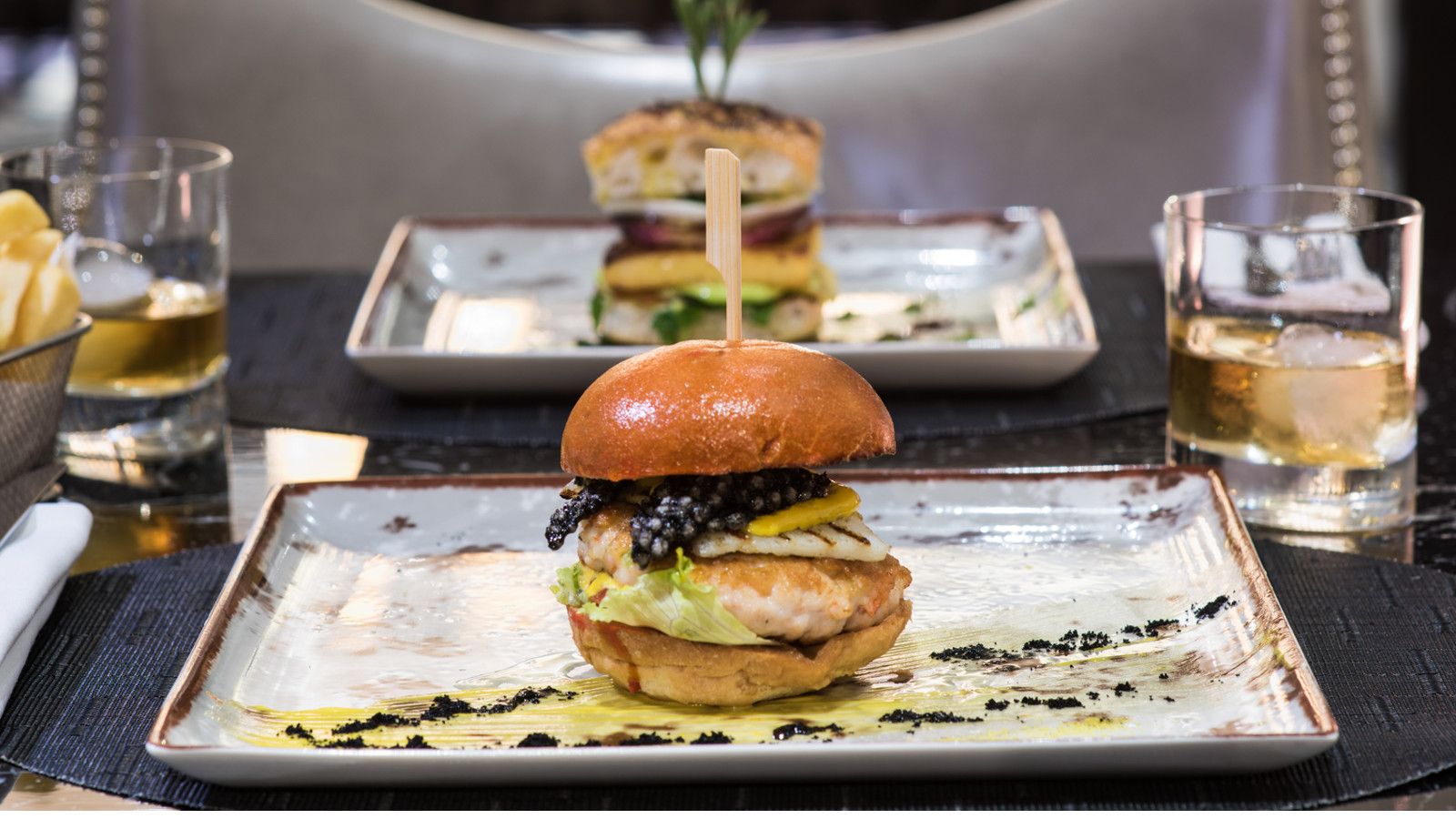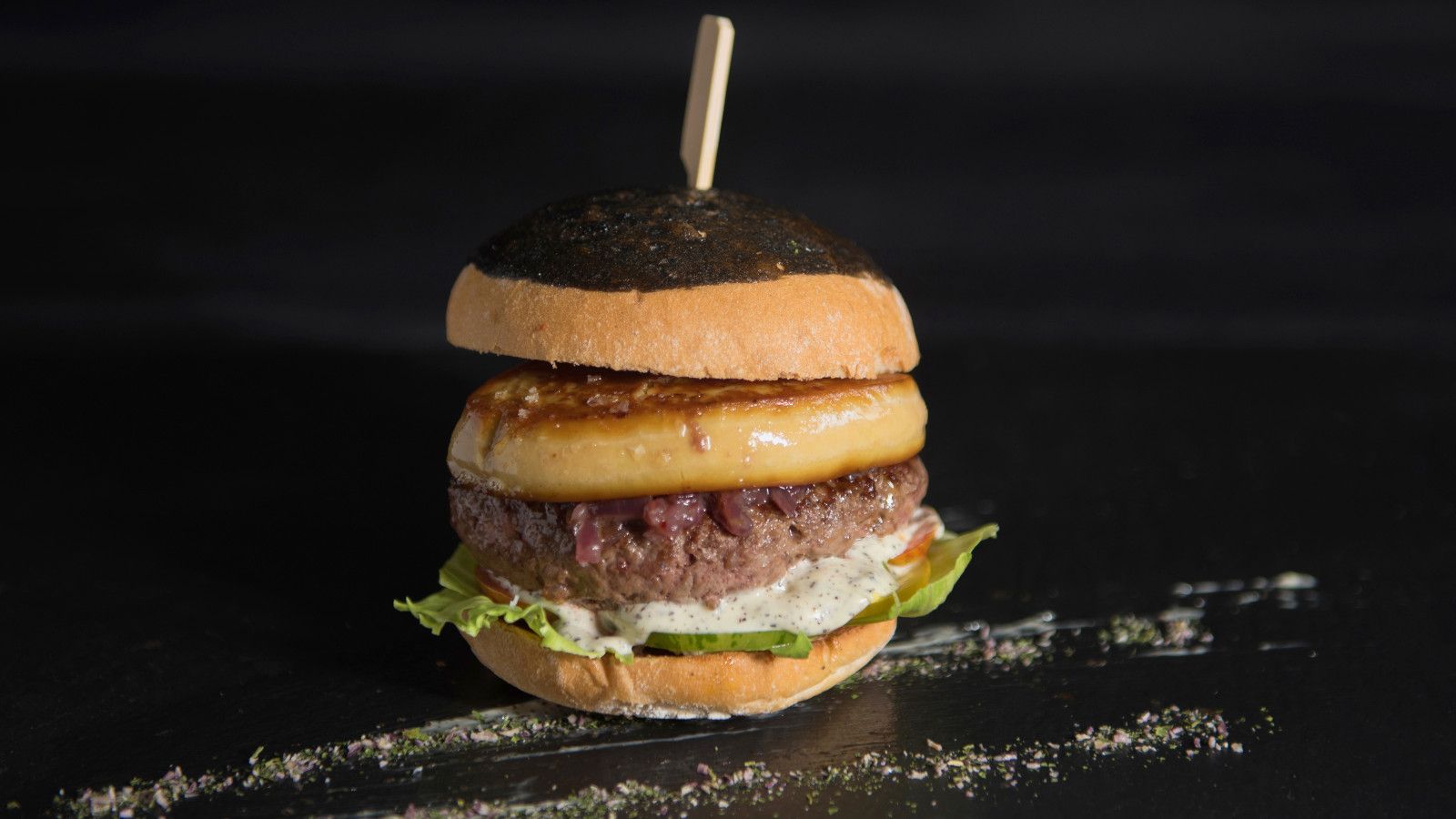 Premium Drinks & Cigars
We provide exactly what you would expect from one of London's finest cigar bars; including Hyde Bar's illustrious luxury cigar list, which is complimented wonderfully by our exquisite menu of classic and contemporary cocktails, and a selection of over 130 international premium whiskies. This summer, engage your senses and explore our inventive Mojito collection, featuring nine different cocktails and available as non-alcoholic versions also.
We strive to facilitate an environment of complete relaxation, where you can joyfully sip your beverage amidst an atmosphere in which comfort and indulgence is absolute.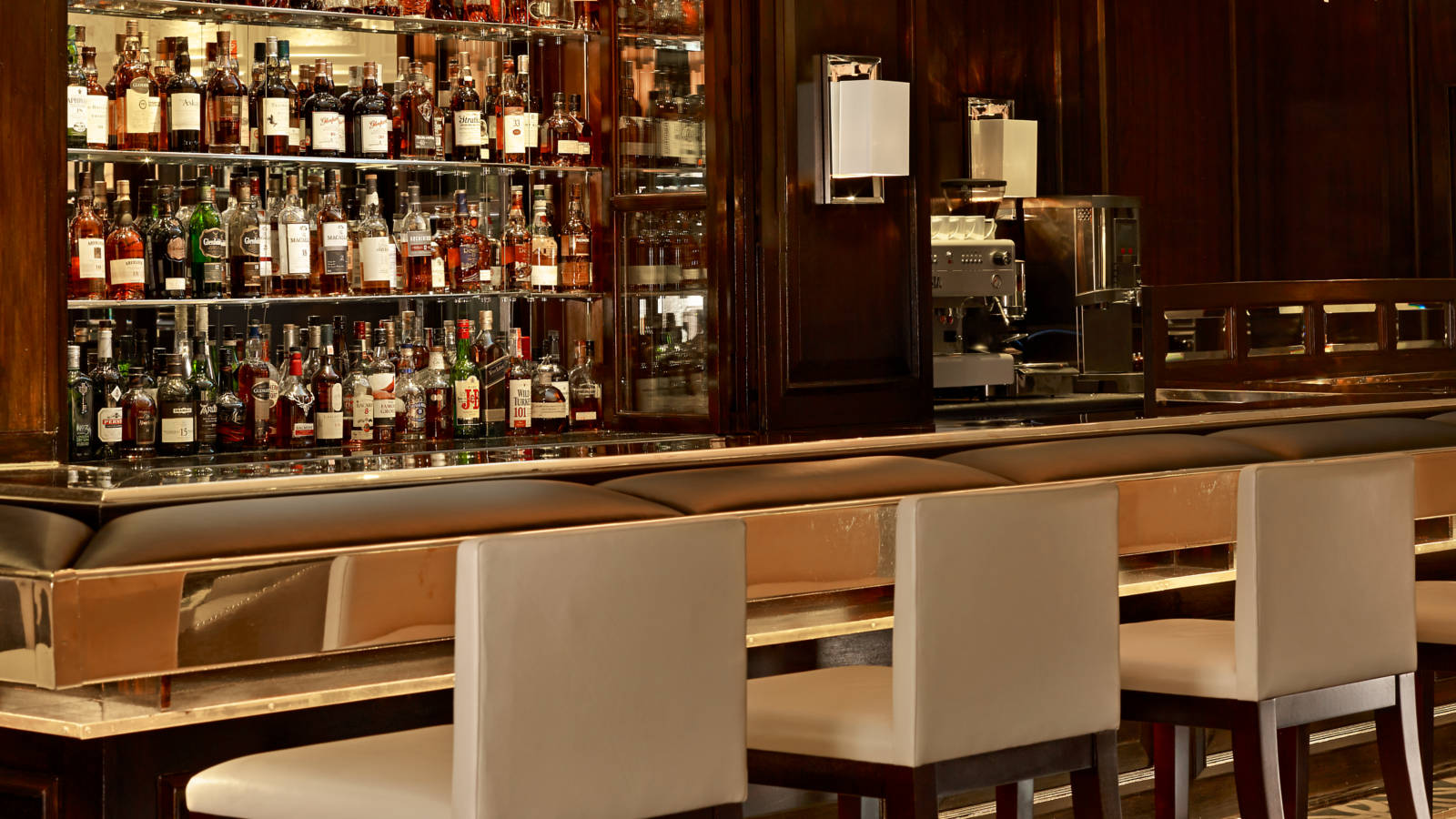 Fine Foods
The Hyde Bar's brasserie menu features salads, sandwiches, comforting mains and grills using primarily locally sourced and seasonal ingredients. The range of culinary delights includes items such as mezze platters, luxury sandwiches or classics like cod fillet fish and chips or a succulent rib eye entrecote. Expect a high level of service that lives up to the distinguished location of its home.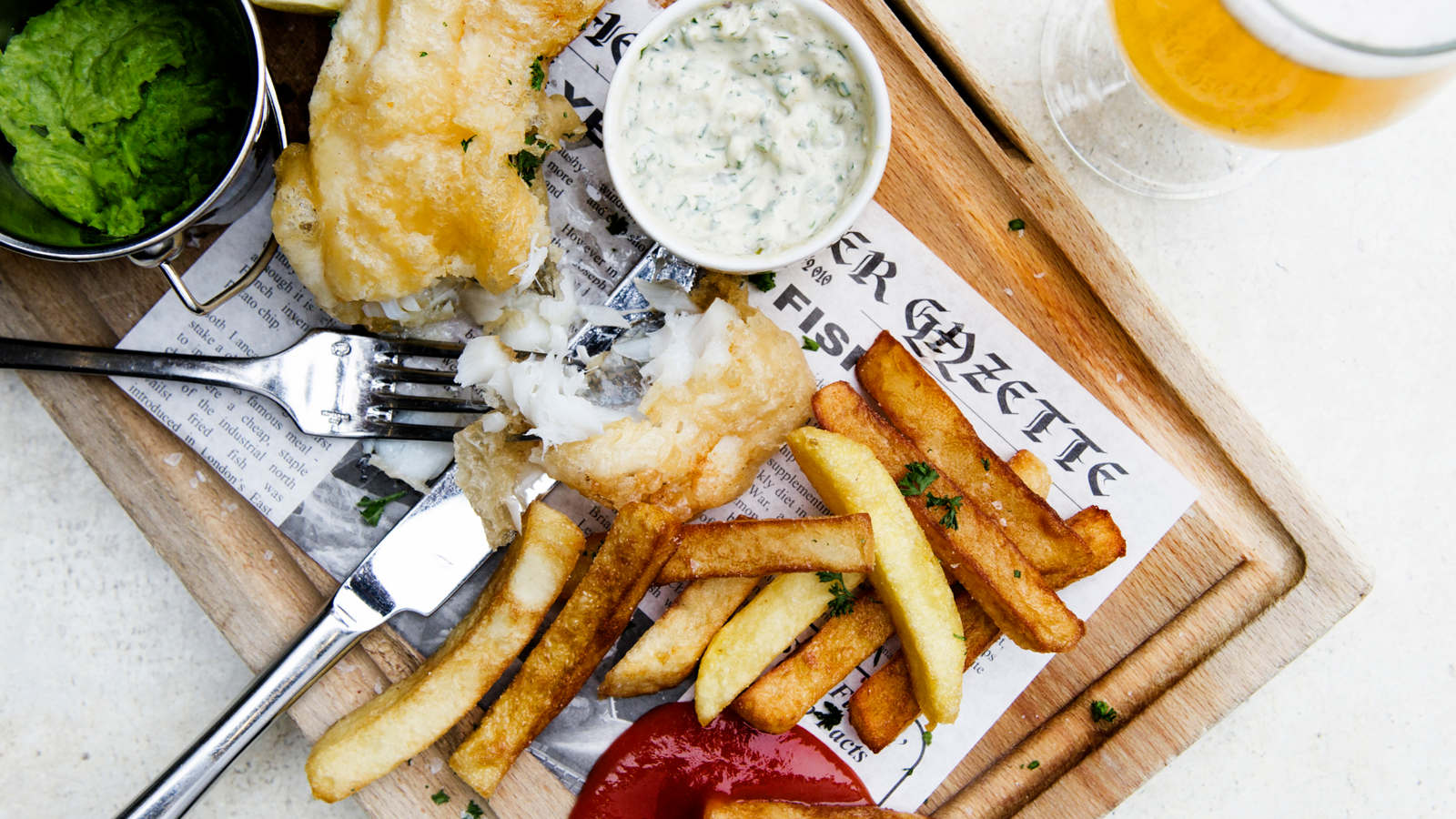 Cigar Terrace
The Hyde Bar features a charming outdoor cigar terrace that resembles a Knightsbridge Townhouse Garden, where smokers can relax, take a seat, and enjoy a hand-rolled cigar from a range of luxury brands, sourced from all over the globe.
The intimate terrace area, set in the heart of Knightsbridge, provides the perfect sanctuary for al fresco social gatherings, where friends, family, and business professionals can share a drink, converse, and indulge in London's 'high-life' scene.