Whisky & cigar bar in Knightsbridge
Marking the return of connoisseur culture, The Hyde Bar is an intimate lounge bar in Knightsbridge combining premium whisky and cigars. Capturing all the masculinity of a private members' club, this Knightsbridge hangout blends traditional hospitality with a taste for the refined.
Phone: (44)(207) 2358050
Opening times: daily from 8:00AM to 2:00AM
The Hyde Bar Burger Collection
Luxurious, handcrafted and independently designed
Savour the latest range of distinctive, luxury burgers, designed by Executive Chef Pascal Proyart. Choose from a variety of unrivalled creations, taking you on a culinary journey from Morocco to France and out into the wilderness.
Signature burgers include 'The Luxury Collection', showcasing Wagyu beef sandwiched in a refined gold leaf bun and the 'Périgourdine', with Angus beef and duck foie gras. The collection will evolve with the seasons; incorporating fresh and seasonal ingredients. Premium whiskies have been hand-picked to perfectly complement Chef Pascal's creations.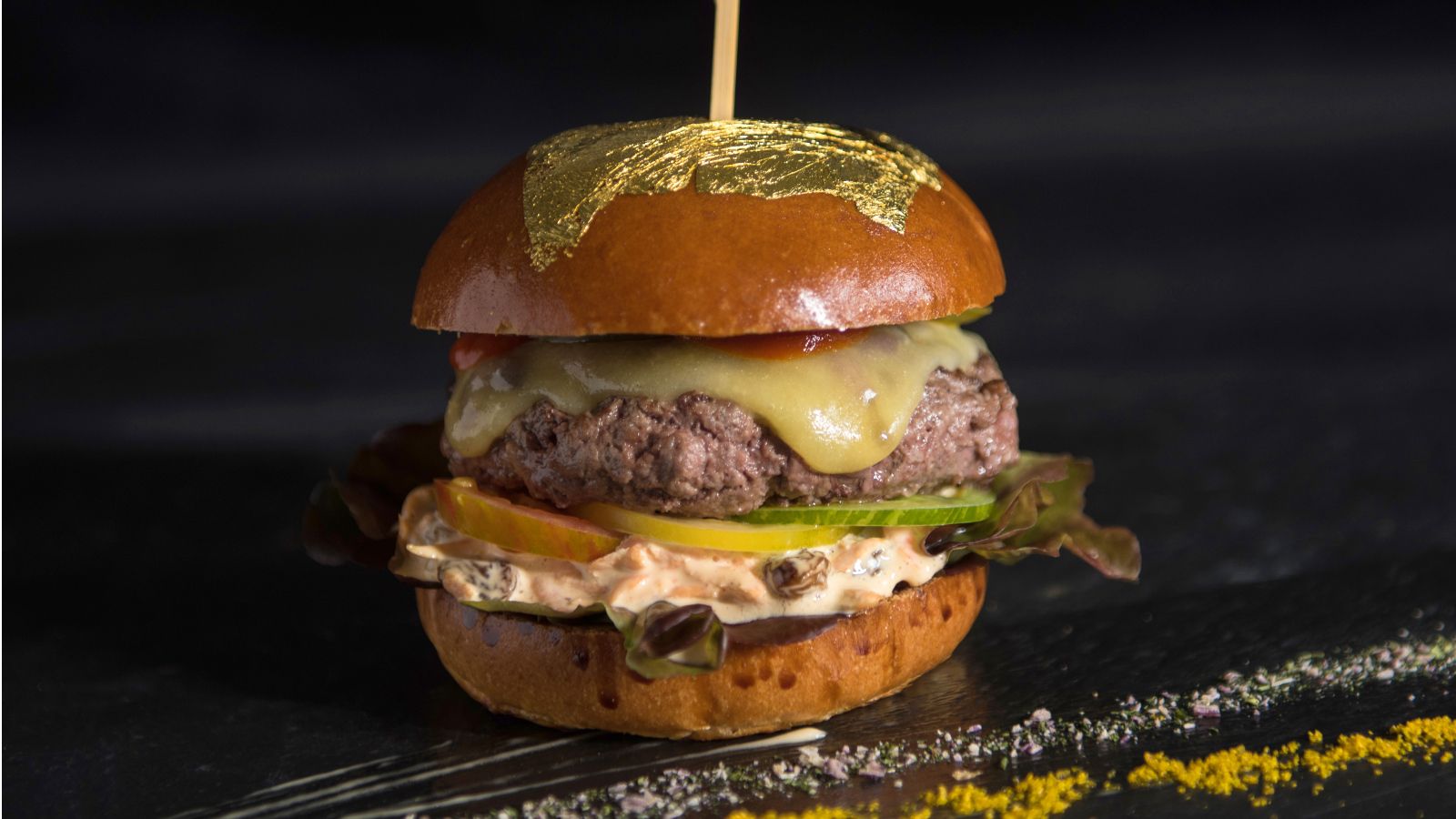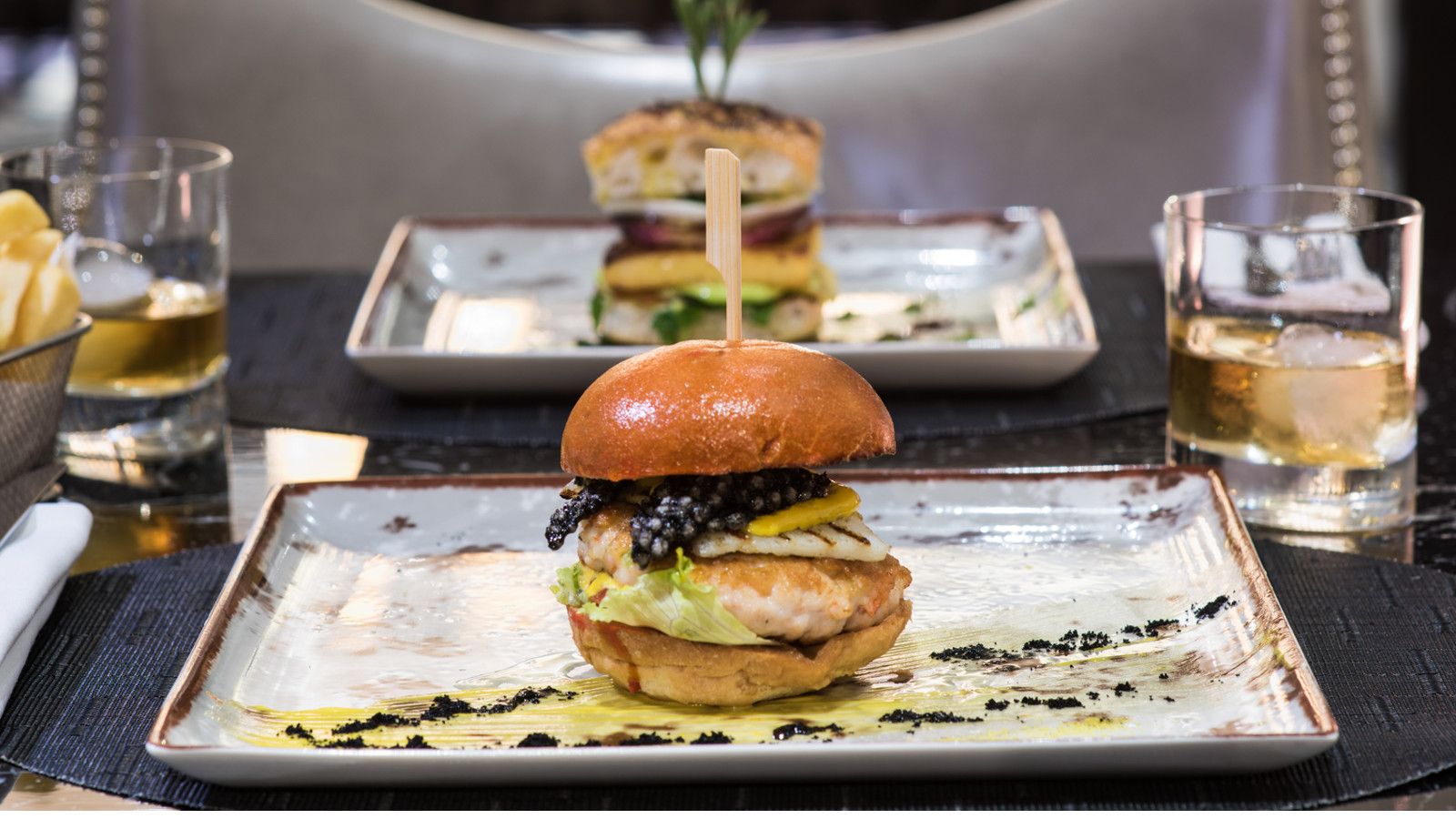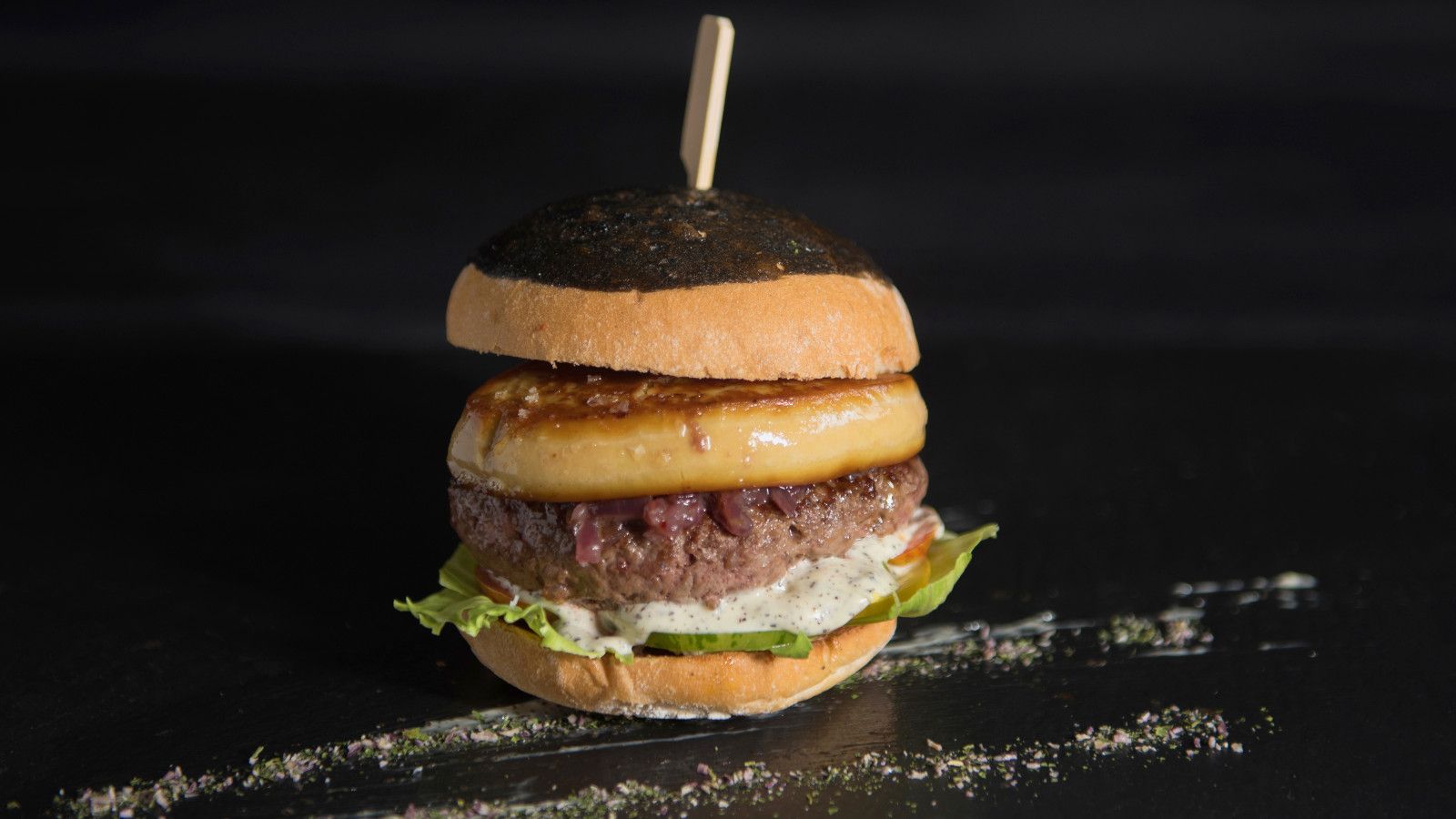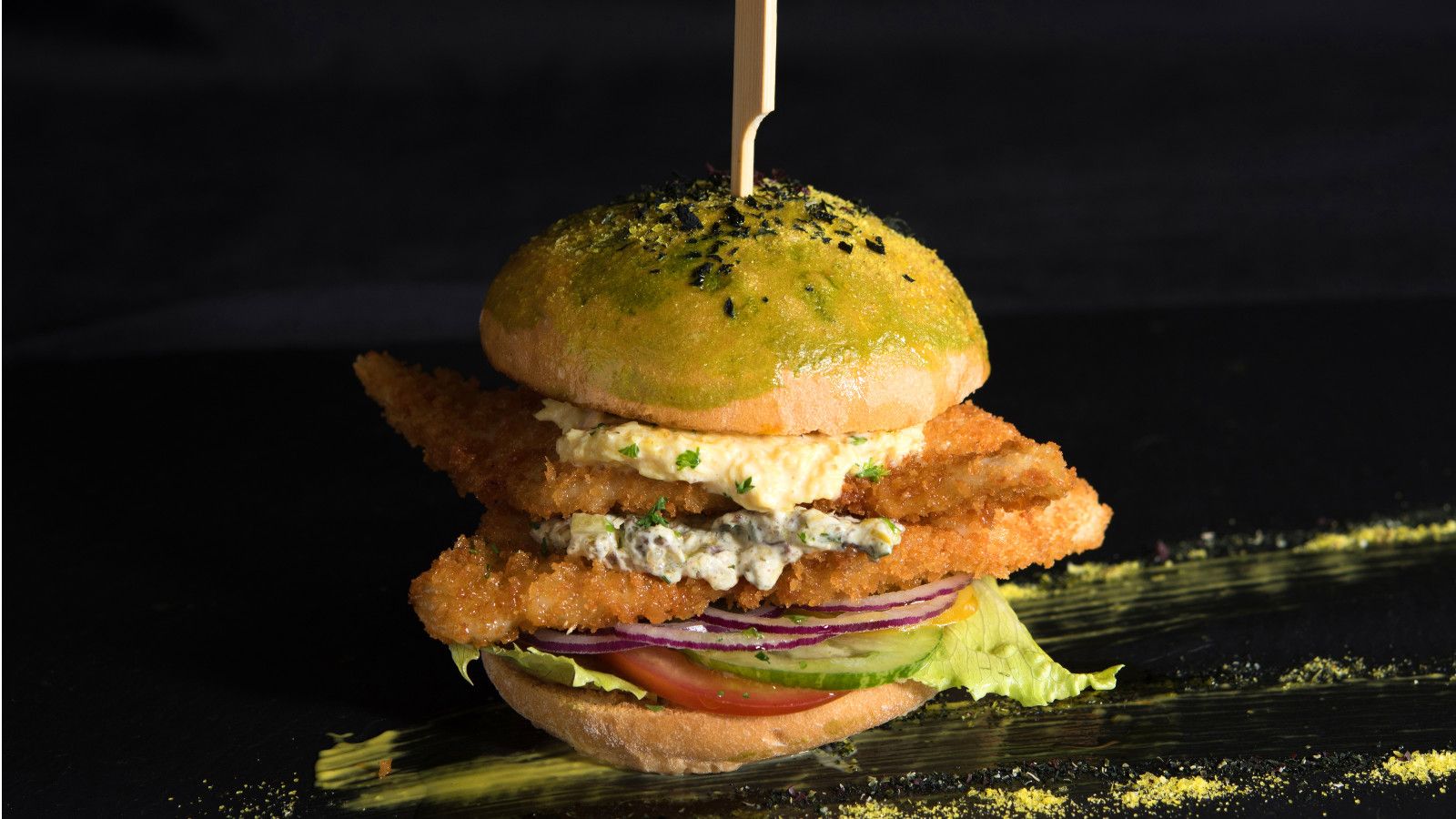 Premium Drinks

At The Hyde Bar we are proud to offer over 130 international premium whiskies. Along with one of the finest cigar lists in London and a contemporary menu of old-time classic cocktails, here you can sip your drink amidst an atmosphere where comfort and indulgence is absolute.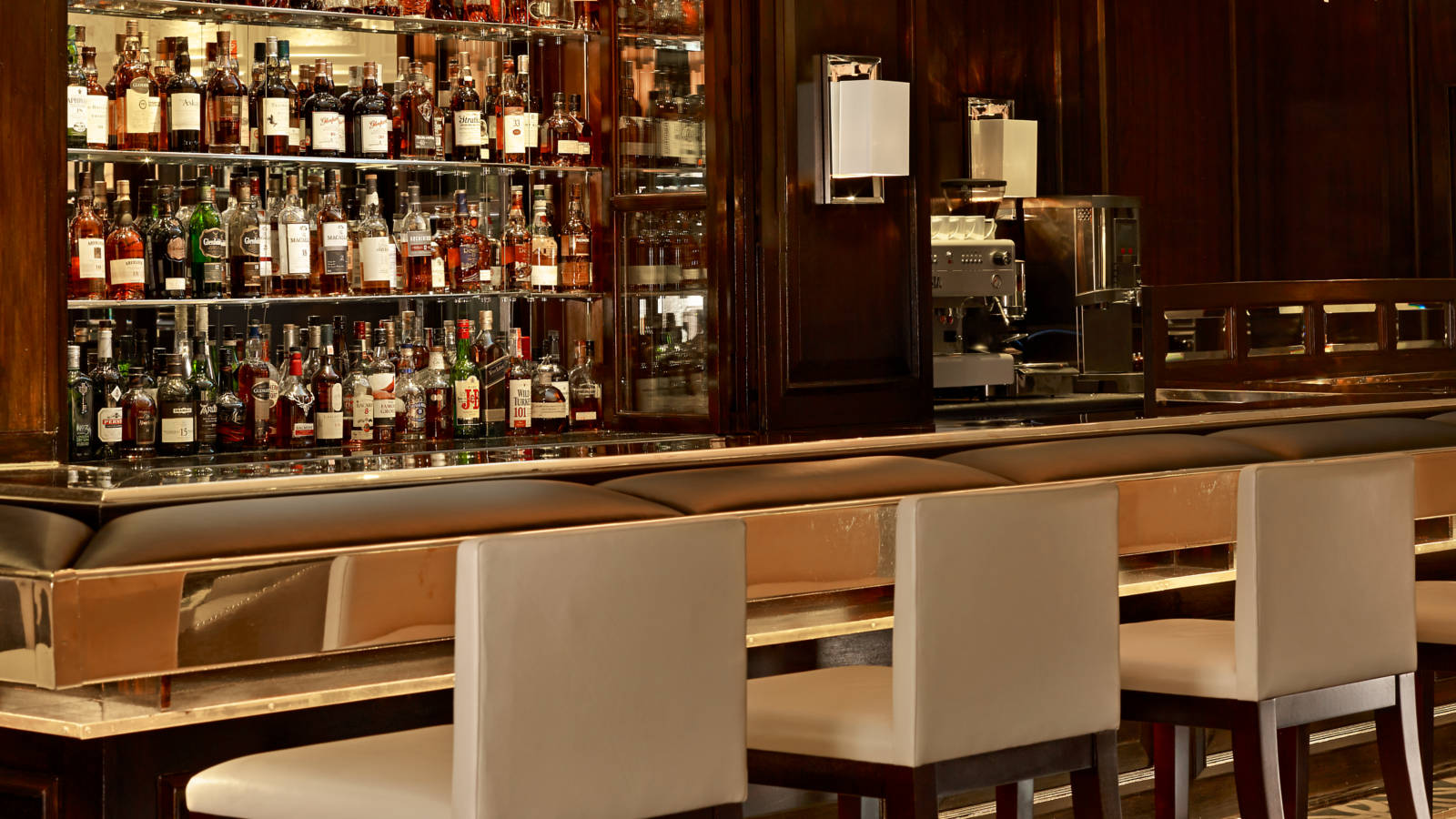 Fine Foods
The Hyde Bar's brasserie menu features salads, sandwiches, comforting mains and grills using primarily locally sourced and seasonal ingredients. Expect a high level of service that lives up to the distinguished location of its home.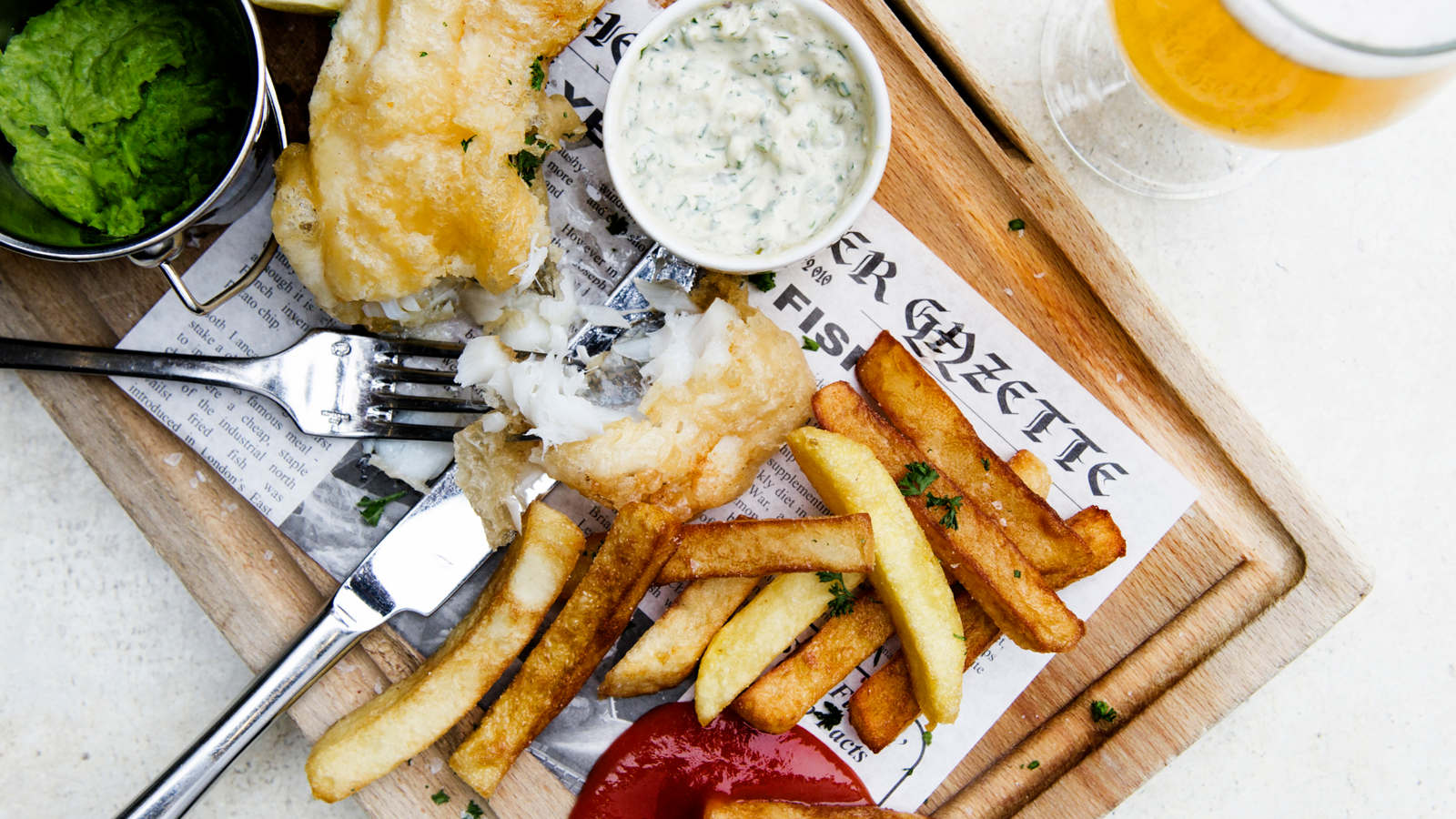 Cigar Terrace
The Hyde Bar features a charming outdoor cigar terrace that resembles a Knightsbridge Townhouse garden where smokers can sample their cigars whilst feeling part of the local scene.